ZithaSenior war im Juni dieses Jahres mit Jean-Paul STEINMETZ gleich auf zwei internationalen Fachkongressen vertreten. Zweck war es, die Ergebnisse der wissenschaftlichen Begleitung der cmA Bewohner in der Seniorie St Joseph (Consdorf) vorzustellen. Eine 15-minütige Präsentation auf dem 21. Nordic Congress of Gerontology in Kopenhagen (10-13. Juni) sowie eine eingeladene 45-minütige Präsentation auf dem 25. Heidelberger Kongress des Fachverbandes SUCHT e.V. (18.-20. Juni)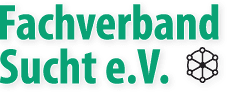 boten ideale Gelegenheiten um die hoch komplexen kognitiven, affektiven und sozialen Schwierigkeiten der chronisch mehrfachbeeinträchtigten Alkoholkranken (cmA) darzustellen und zu diskutieren.
Erfreulich ist ebenfalls, dass die Ergebnisse der cmA Studie anhand eines wissenschaftlichen Artikels im Fachjournal GeroPsych – The Journal of Gerontopsychology and Geriatric Psychiatry zur Veröffentlichung akzeptiert wurden.
Für nähere Informationen:
Jean-Paul STEINMETZ, PhD Tel.: +352 40144-2060 jean-paul.steinmetz@zitha.lu